Villa Santo Sospir is probably one of the most special homes on the French Riviera.  This unique property was bought by Alex Weisweiller as a gift to his wife, Francine Wisweiller after the Second World War. Madeleine Castaing, a close friend to Ms. Weisweiller was in charge of the decoration and yes, there was a leopard carpet among other fabulous details. In 1950, Jean Cocteau visited the house and  left his mark in the most beautiful way. Cocteau painted (or in his own words "tattooed") the house walls with amazing frescoes, most of them inspired by Greek Mythology.
En el post de hoy os muestro una de las casas más especiales de la Riviera Francesa: Villa Santo Sospir. Esta propiedad fue adquirida por Alex Weisweiller como regalo a su esposa, Francine Wisweiller tras la Segunda Guerra Mundial. La encargada de la decoración fue Madeleine Castaing, quién por supuesto añadió sus icónicas alfombras de leopardo, entre otros maravillosos detalles.
En 1950, Jean Cocteau visitó la casa y dejó su marca de la mejor manera que podría hacerlo. Cocteau pintó frescos  en todas las paredes (la mayoría inspirados en la Mitología Griega).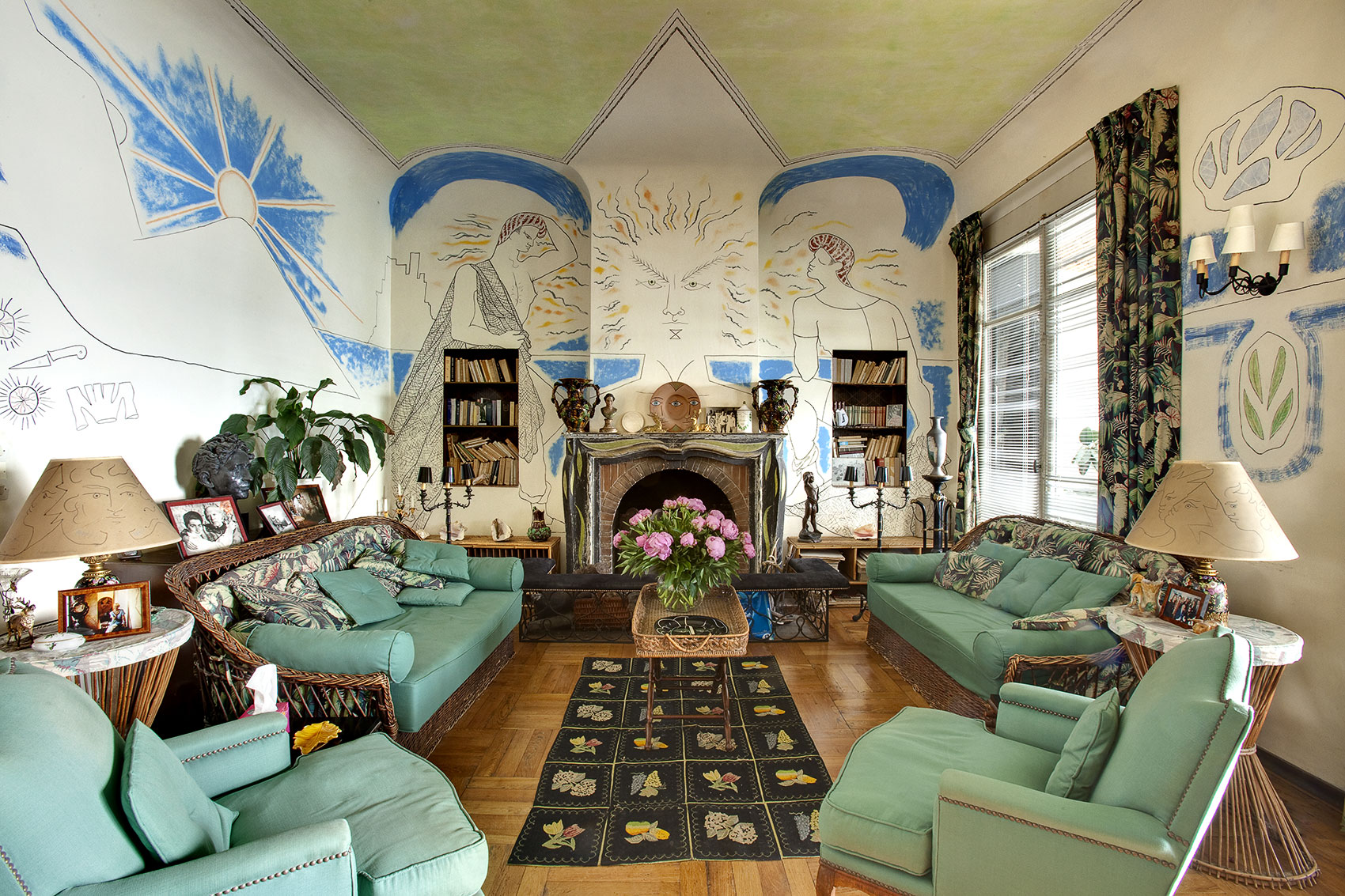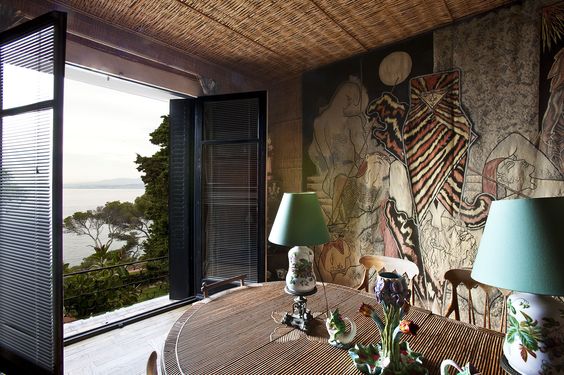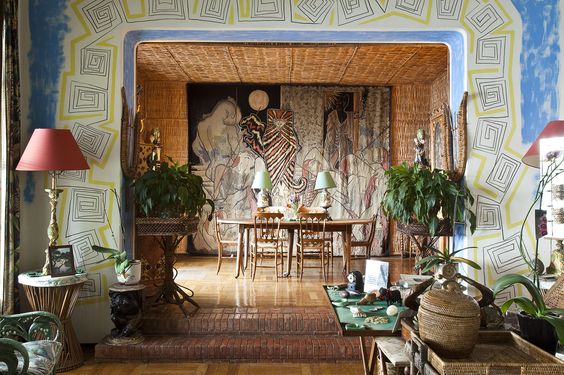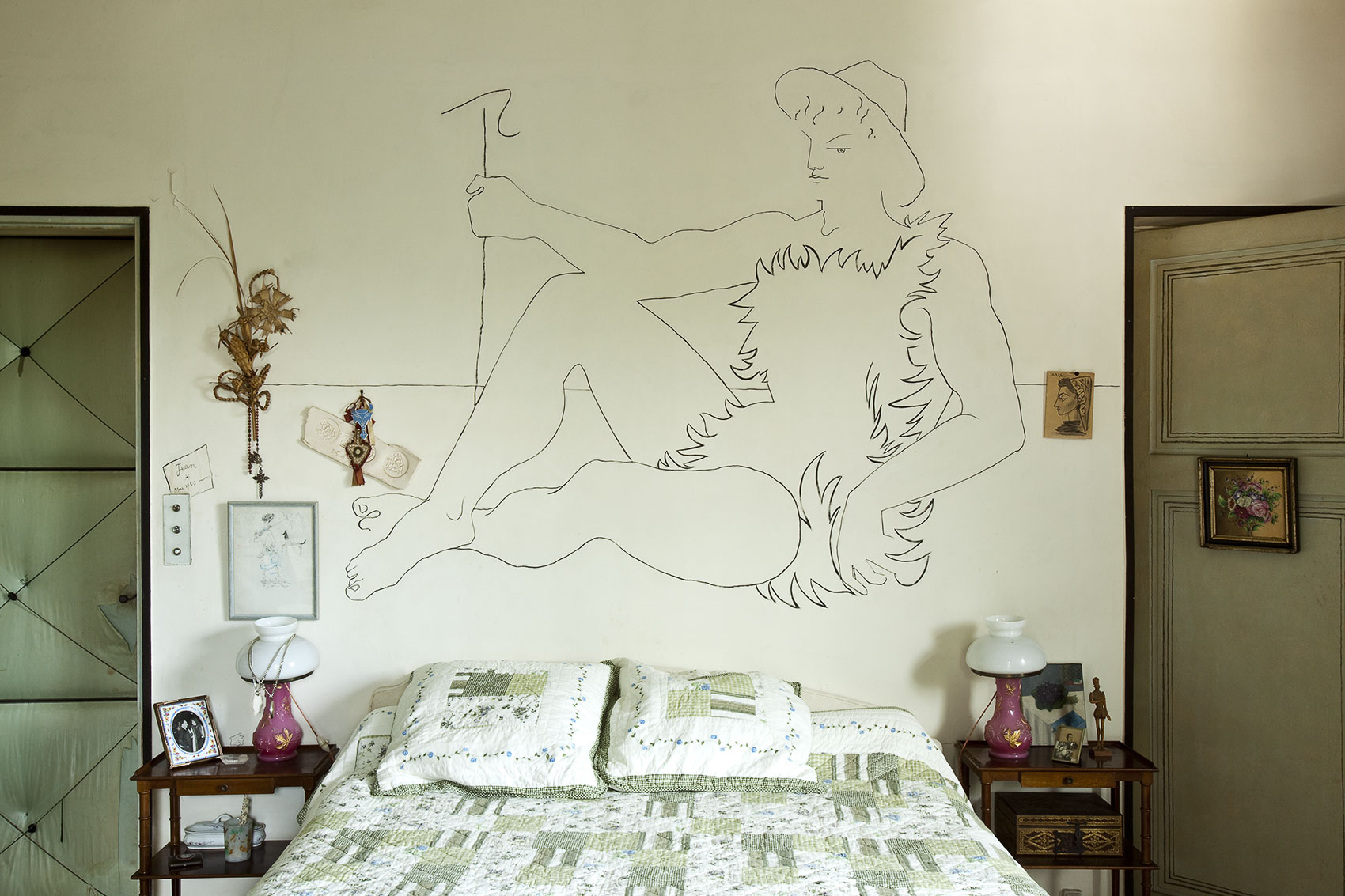 Three years after he painted the walls, Cocteau designed the mosaics for the entrance.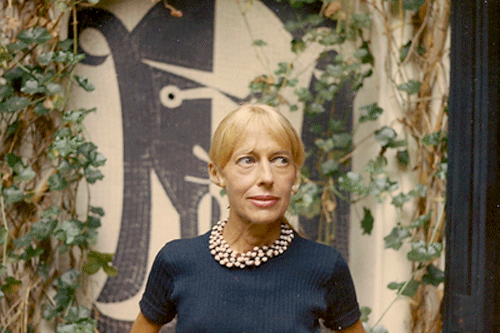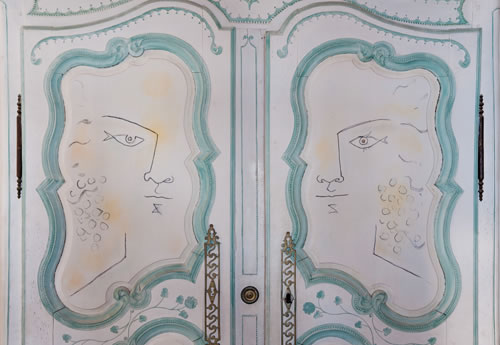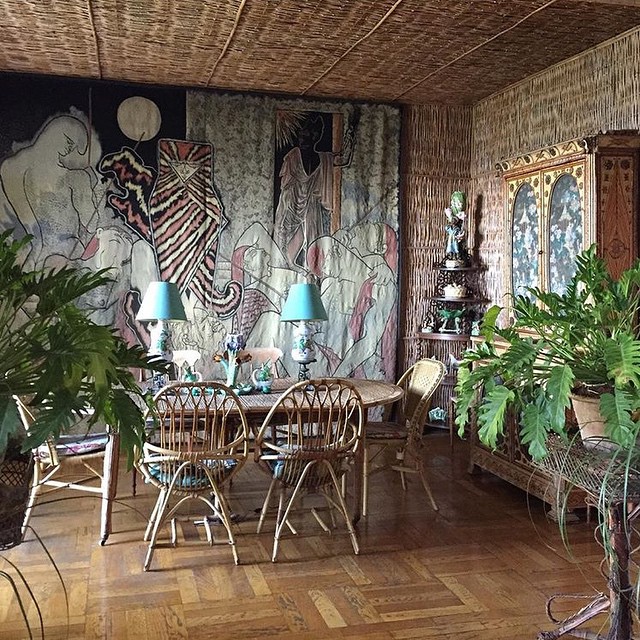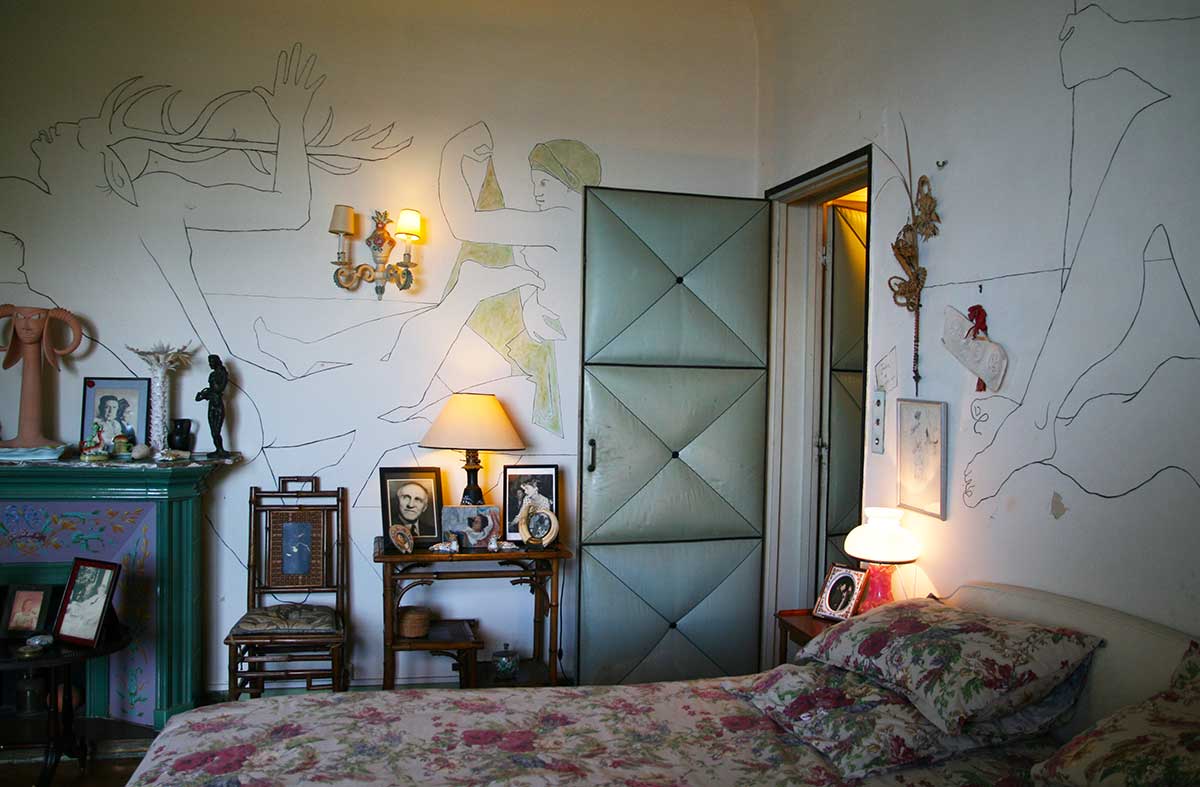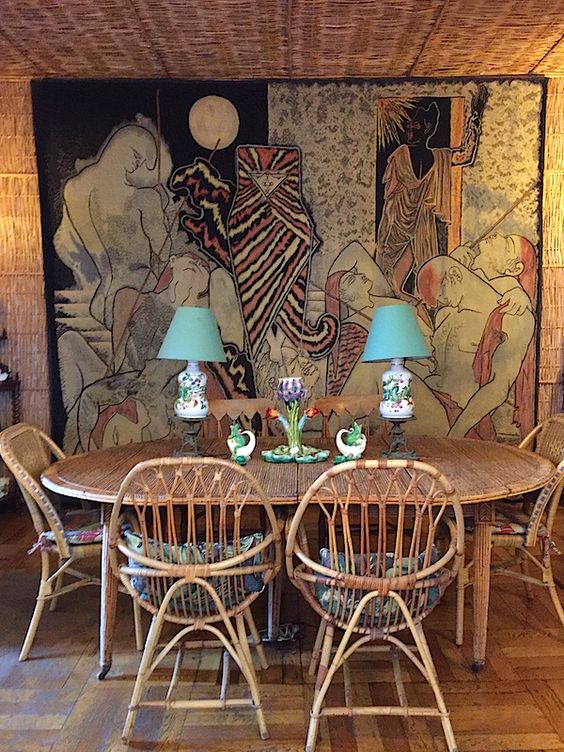 Pictures: 1, 2, 3, 4: Stefano Bandito 5,6,7,8 Villa Santo Sospir 9 Chaira Colombini  10 Fabrizio Rollo
Villa Santo Sospir. 14, Avenue Jean Cocteau, 06000 St Jean Cap Ferrat